We are combining the scientific excellence of the academic community
with the industry's expertise in drug development, regulatory affairs
and business matters. Together, we can create phyto innovations that matter.
 
The Schwabe Phyto Innovation Challenge
The huge spectrum of biodiversity in the plant world continues to offer multiple unexplored opportunities for developing new medicines. At the same time, regulatory standards and the complexity of the necessary development steps are making it increasingly difficult for any individual company in the phytopharmaceutical sector and or individual academic workgroup in a university setting to master the related challenges. The critical mass which companies must have if they want to overcome these challenges in their work successfully is thus growing steadily.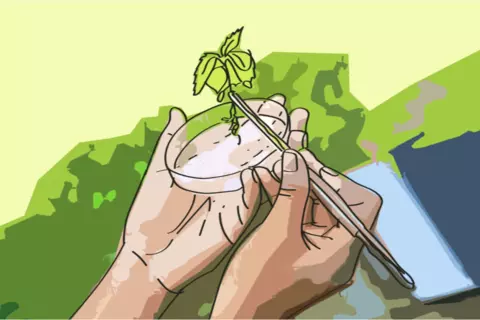 This is why we want to invite promising academic workgroups to join forces with us and take part in collaborative models with Schwabe in a project we have named the Schwabe Phyto Innovation Challenge.
The Schwabe Phyto Innovation Challenge is an open-innovation approach which has become more widespread in big pharma in recent years, and now we are the first company in phytopharmaceuticals to implement it.
Schwabe will contribute to these open innovation projects by providing either funding, in-kind support through our laboratory facilities, or access to our compound libraries. Motivated scientists from academia (or small start-ups) are contributing their skillsets and innovative ideas for the development of new medicines. The foundation of the cooperation will be a fair and transparent IP sharing agreement that will benefit both sides, depending on the success of the project.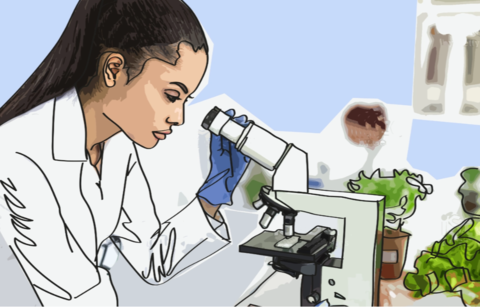 The Schwabe Phyto Innovation Challenge will be anchored in the field of healthy aging so we can focus our efforts on an area with high unmet medical need and significant socioeconomic relevance. This means that proposed target indications and solutions should be related to the healthy-aging concept and be able to reduce the burden of diseases associated with increasing age. The objective is to help people live a healthier life as they grow older.
Fundable research strategies should follow either the classical route of standardized (special) extract development; the identification, isolation and characterization of individual active ingredient(s);or leveraging the abundance of diverse chemical structures and scaffolds as a source for screening activities. The latter involves searching for lead structures capable of interfering with biological processes so these substances can further modified chemically and developed into highly specific and potent new medicines.
Do you think your work qualifies for funding?
Submit your project!
Schwabe Group - Tradition meets innovation
Founded in 1866 by pharmacist Dr. Willmar Schwabe, the Schwabe Group today is one of the oldest pharmaceutical companies in Europe and a globally leading trailblazer in the field of evidence-based phytomedicine. For more than 150 years, the driving force behind our success has been our basic scientific research to establish new herbal medicines and subsequent thorough clinical investigations to ensure safe and efficacious use.
Throughout our history, Schwabe has been a pioneer in establishing science-based and research-driven standards in the quality, production  and characterization of phyto-based new medicines from a phytochemical, pharmacological and clinical standpoint. Our flagship product, special extract EGb 761 from Ginkgo biloba, is now recognized globally as the best researched phyto-based medicine worldwide.
As the next step in building on this strong commitment to research and breathing new life into our scientific spirit, we are proud to invite a broader scientific community to join us on this journey today.
Learn more about our history at www.schwabe-group.com
Please fill in your contact details in the fields provided and upload a document (.pdf, .ppt, .doc, etc.) describing your research proposal. Please be aware that at this stage, you should only provide information that does not require a confidentality / non-disclosure agreement. Your research proposal should address the challenge you are trying to solve and encompass the following:
A short description of the existing data in this specific area: either data you have generated yourself already or citations from literature.
Your vision of the project, i.e. how your work will contribute to our overarching theme of healthy aging.
An outline of the pathway leading from the existing data to achieving the final vision with a special focus on the next step which you are requesting funding for.
 
There are no specific requirements for the format of your idea as long as you feel you have addressed the points above. Your proposal will be reviewed by a cross-functional team including senior management of the Schwabe Group to assess the strategic fit with our Schwabe Phyto Innovation Challenge. We will send a preliminary response within four weeks: at that time we may also request additional data and/or a personal (virtual) meeting to further discuss your proposal (if needed, a confidentiality agreement can be arranged at this point). If the research proposal is considered fundable, we will send you a contractual agreement for your review in which we specify details of our future collaboration and communication.
Any questions before submission? Please feel free to contact phyto-innovation@schwabe-group.com